Blues Rockclub Radio News Karlsruhe: Blues und Rock in Deutschland * Two And A Harp Men: Jonny Rieger und Florian "Bluesman" Meyer *
Blues Rock Special Karlsruhe: R.J.Mischo & The JW-Jones Blues Band
Blues Rock Club Radio Special Karlsruhe: Eric Clapton * John Mayall & The Bluesbreakers * Howlin Wolf London Session * Freddie King * Peter Green * Mick Taylor * Jeff Beck * Jimmy Page * The Yardbirds *
Blues Rock Videoworkshop - Lick of the Week: Gitarre & Bass Peter Fischer Stevie Ray Vaughan, Scott Henderson, Michael Landau Style
Blues & Rock in Germany: Till Kersting Special
ReverbNation Blues Rock club: Blues Rock Classic-Rock Musician and Artist Support
Coco Montoya * Guitar Slim * Freddie King * Jimmie Vaughan * Buddy Guy & Junior Wells * T- Bone Walker * The Allman Brothers Band *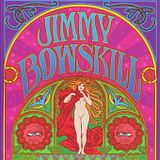 Rockin´the Blues-24h Rock & Blues von Heavy bis Soft!
allboutBlues & Hot Guitar Stuff ! Electric Blues - City Blues - Chicago Blues - Standards and sometimes a little harder! Blues, Rock, Soul, Classic-Rock, Instrumentals, Guitar
Lucky Peterson, BRC Blues Band, Johnny Winter, Rob Tognoni, Robben Ford,Timo Gross, Fleetwood Mac, The Fantastic Boogaloo Kings, Stevie Ray Vaughan, Coco Montoya, Mike Bloomfield, Joe Bonamassa, Richie Kotzen, Joe Satriani, Peter Frampton u.v.a.
Hit counter
Blues@Rockclub Radiostation
Home Appliances
View bluesclubka's profile on Eventful